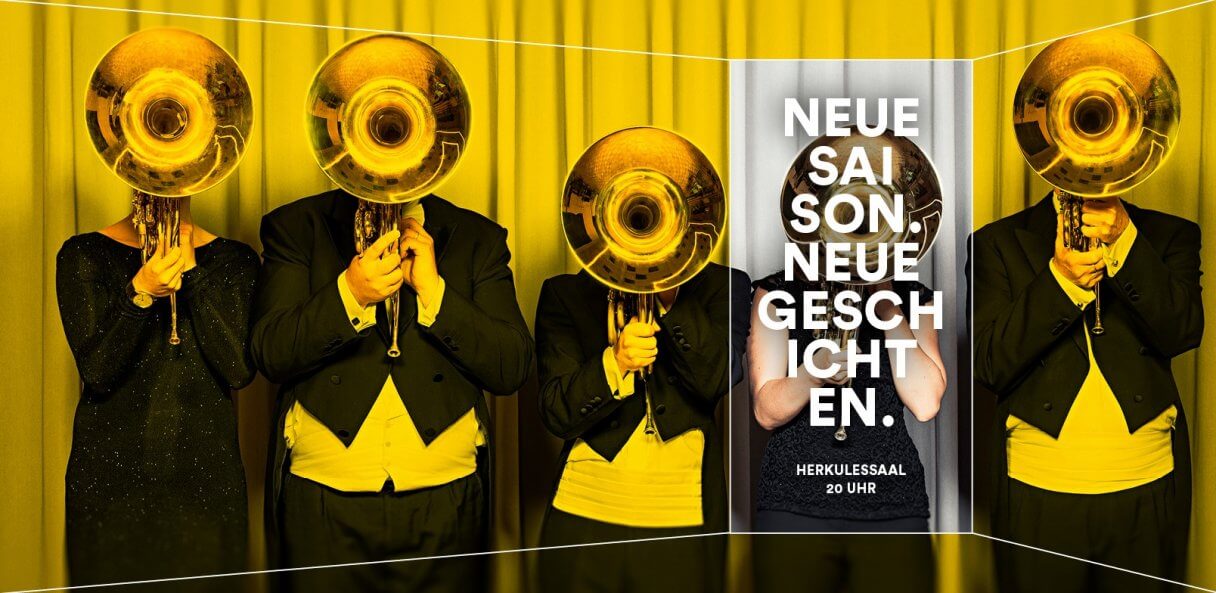 Your Advantages at a Glance:
20% savings in price
10% discount on single tickets
Right of pre-emption
Keep your chosen seat in the hall
Transferable ticket
Invitation to "Glance Backstage"
MVV included
Abo Herkules A
The Stories
Herkulessaal | 20.00
Yellow Couch | 19.30
Music awakens the imagination! Melodies unleash images and stories inside our heads. Musical programmes also tell stories – and the Munich Symphony Orchestra has some great stories in its Subscription Series "Herkules A":
One concert evening will be dedicated entirely to fire, sparking the imagination. And who can say if all the men really are gentlemen when the motto is "Herrengedeck" (a combination of beer and chaser known as a "gentleman's set" in Germany)? And while we doubt that it's true that "Nobody knows" how Afro-American popular music and its classical cousin fit together – Duke Ellington will help us find out! Britten and Debussy offer tempests and calm seas, while a violin concerto is enraptured by the deep. The "Ongarese" evening is full of Hungarian rhythms. Mendelssohn's Psalm 42 and Bruckner's Sixth Symphony are dedicated to spiritual moments. And then there is the film music evening!
Various works sharing one subject complement and illuminate each other, for the listener's benefit and the musicians' too! Come experience the many stories told by the Munich Symphony Orchestra!
6 Concerts at Herkulessaal
1 Concert at Brunnenhof
Subscription prices:
€ 290 | 264 | 237 | 208 | 180 | 132
€ 217 | 198 | 178 | 156 | 135 | 99 (reduced)
Single ticket prices:
€ 51 | 46 | 41 | 36 | 31 | 21
€ 57 | 53 | 49 | 45 | 40 | -  (20.07.2019)