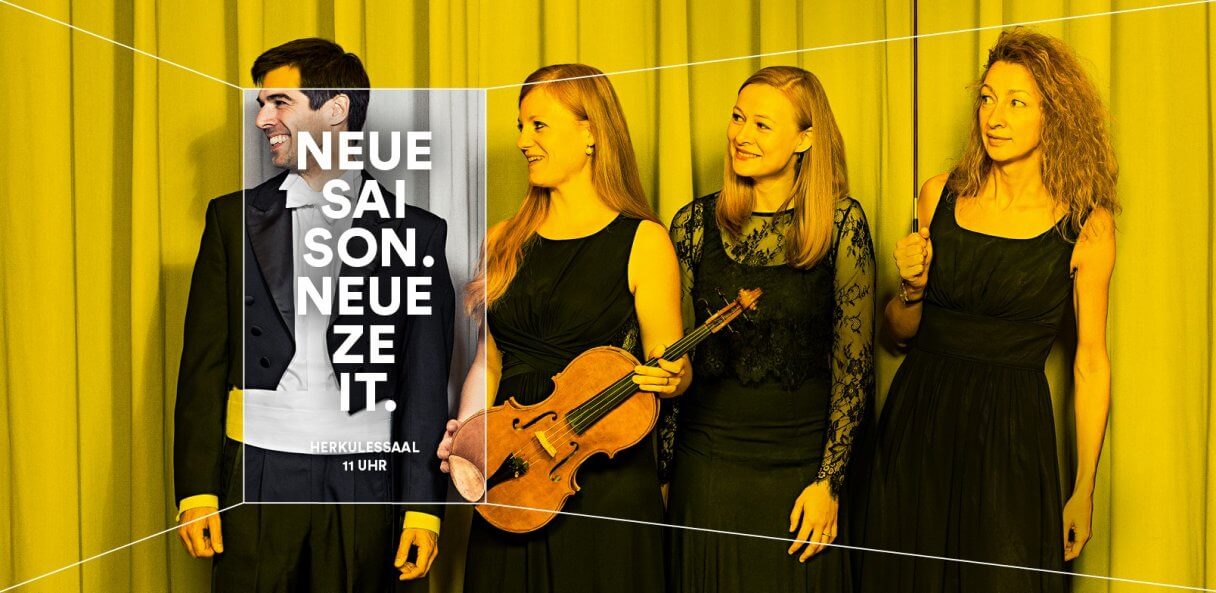 Your Advantages at a Glance:
20% savings in price
10% discount on single tickets
Right of pre-emption
Keep your chosen seat in the hall
Transferable ticket
Invitation to "Glance Backstage"
MVV included
Abo Herkules M
The Portrait
Herkulessaal | 11.00
Music history is full of personalities who inspired artists or set their mark on entire epochs. The Subscription Series "Herkules M" is all about musical portraits – these include musicians, composers, historical personalities or mythological figures. "Black Mozart" portrays the Chevalier de Saint-Georges, whose life story features the art of sword-fighting, gallantry and also a career as a serious musician – enough for a swashbuckling cloak-and-dagger movie! "Clara Schumann" focuses on the virtuoso, composer and emancipated wife, while "Beethoven's Teachers" is about the musicians who influenced the young Beethoven during his Bonn years as role models or pedagogues. The evening programmes offer not only information on the repertoire and biographies, but also interesting background stories.
Let yourself be inspired by the portraits painted by the Munich Symphony Orchestra!
4 Concerts at Herkulessaal
1 Concert at Brunnenhof
Subscription prices:
€ 208 | 189 | 170 | 152 | 131 | 99
€ 156 | 142 | 128 | 114 | 98 | 74 (reduced)
Single ticket prices:
€ 51 | 46 | 41 | 36 | 31 | 21
€ 57 | 53 | 49 | 45 | 40 | -  (04.07.2019)