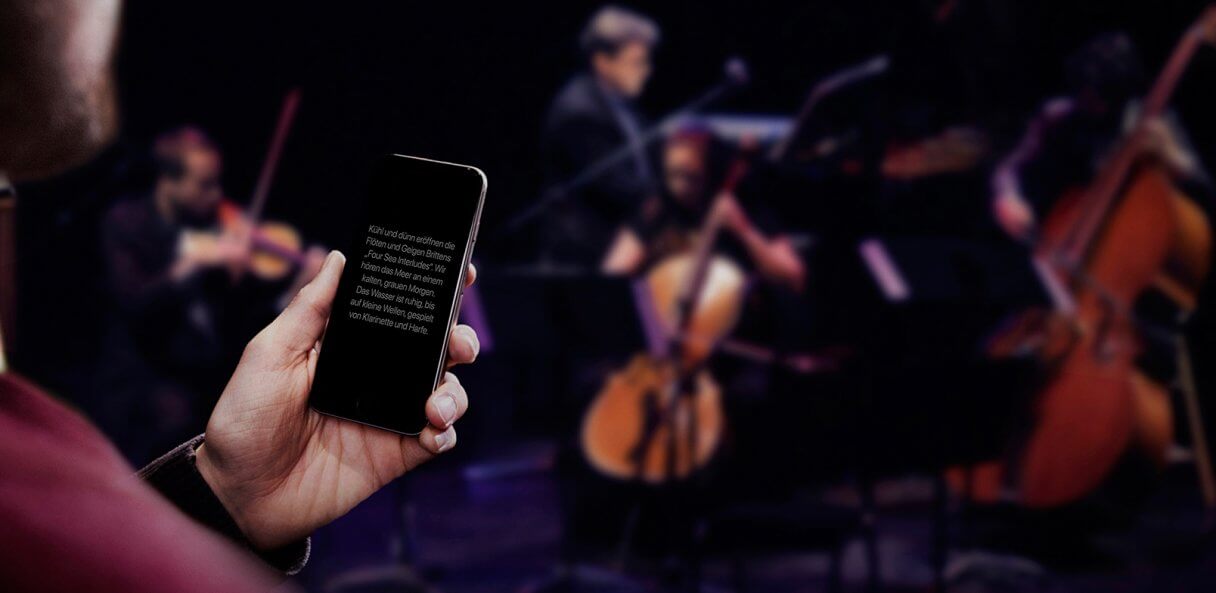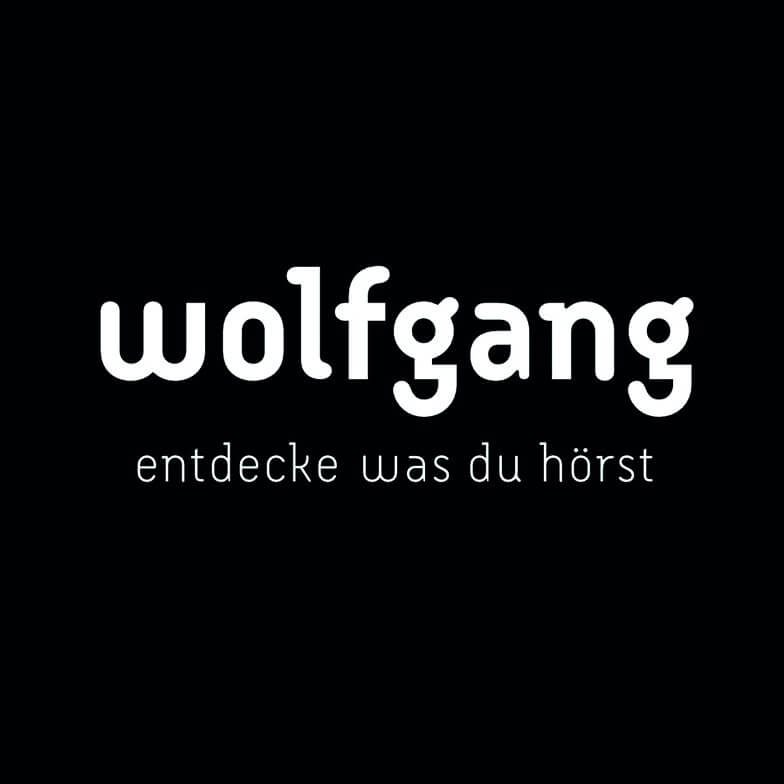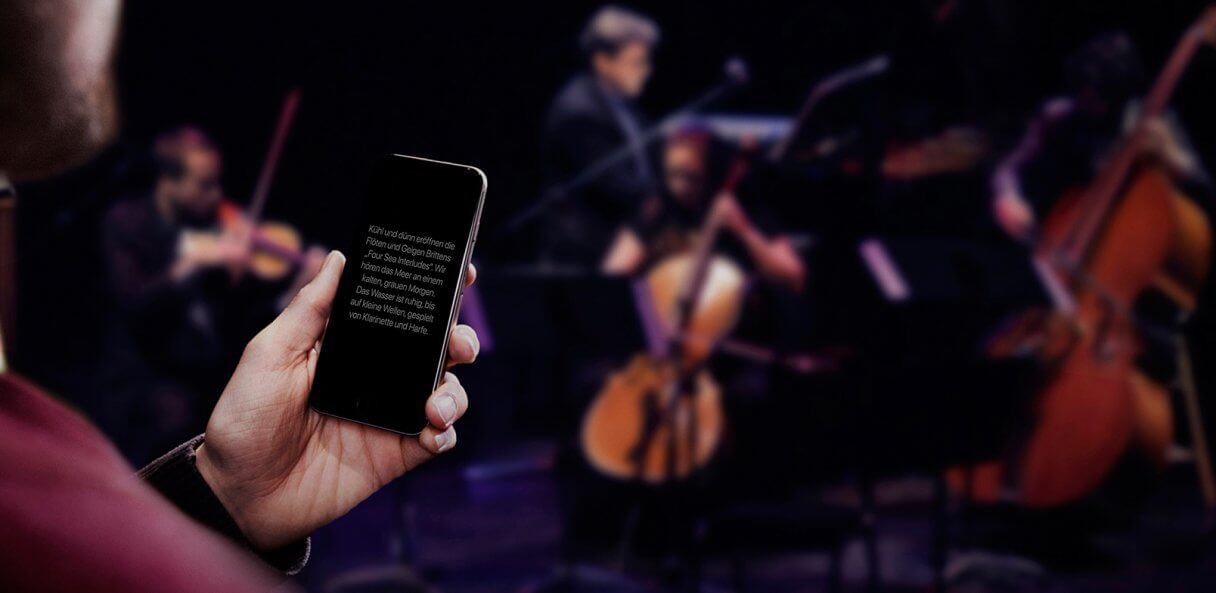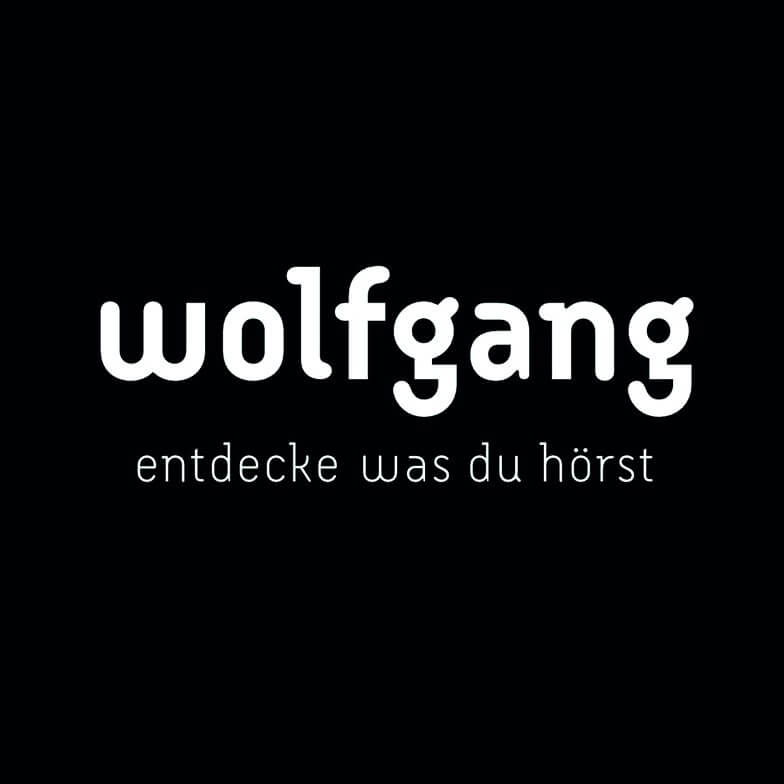 Wolfgang App
Subtitles for the Symphony Concert
The Munich Symphony Orchestra was the first orchestra in Germany to encourage its audience to use their smartphones during concerts: Since October 2018 the orchestra has offered the use of Wolfgang to their audience at selected concerts.
In the Netherlands Wolfgang has been used for three seasons by multiple concert promoters, festivals and by now almost all symphony orchestras at concert halls such as the Concertgebouw in Amsterdam and the De Doelen in Rotterdam. So far, the app has been downloaded 15.000 times.
Why Wolfgang?
Wolfgang is a smartphone app for classical live music. It delivers subtitles with descriptions of the music to the smartphone of the listener while the orchestra is playing. These subtitles are timed simultaneously to the music performed on stage. The goal: To enrich the audience's concert experience and to help them listen more closely to the performed pieces.
How does Wolfgang work?
Start the app at the beginning of the concert. After that take an occasional glance at your smartphone - it's as simple as that! Wolfgang offers short, well-timed subtitles. You will have more than enough time to look around and enjoy to the music.
Your companion for the classical concert!
The app has been specifically designed for classical music concerts: The smartphone screen emits little light while using the app and also doesn't make any sound. This way the app doesn't disturb other audience members. Wolfgang also uses up very little data and battery.
The app can be downloaded for free at the App Store and Google Play Store.
Download Wolfgang for free:
Next concerts with Wolfgang:
INSPIRATION, 14.12.21, Prinzregententheater
WANDERER, 30.03.22, Prinzregententheater