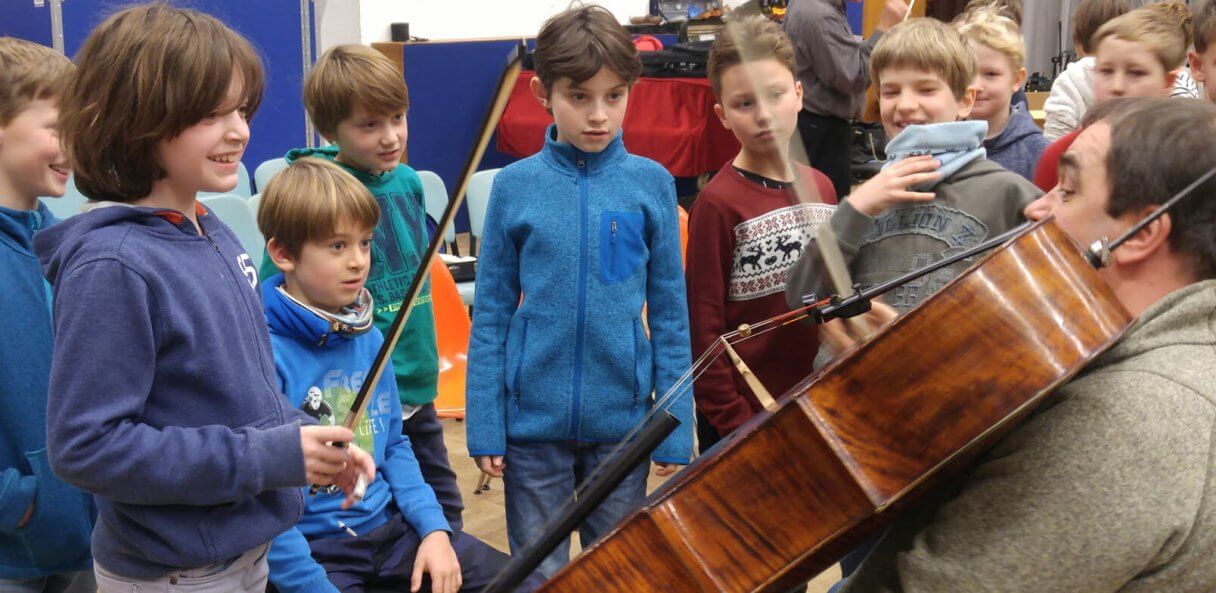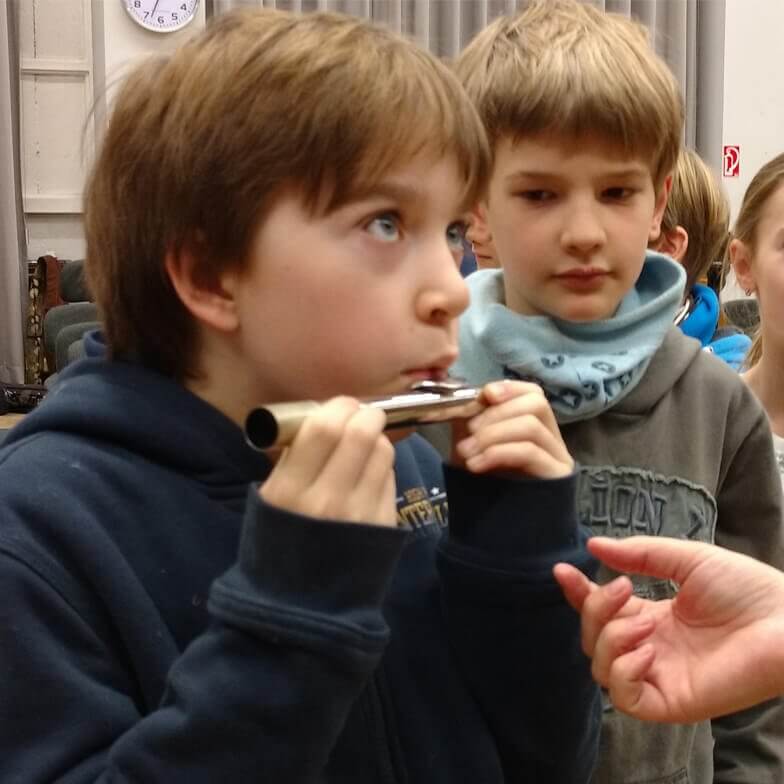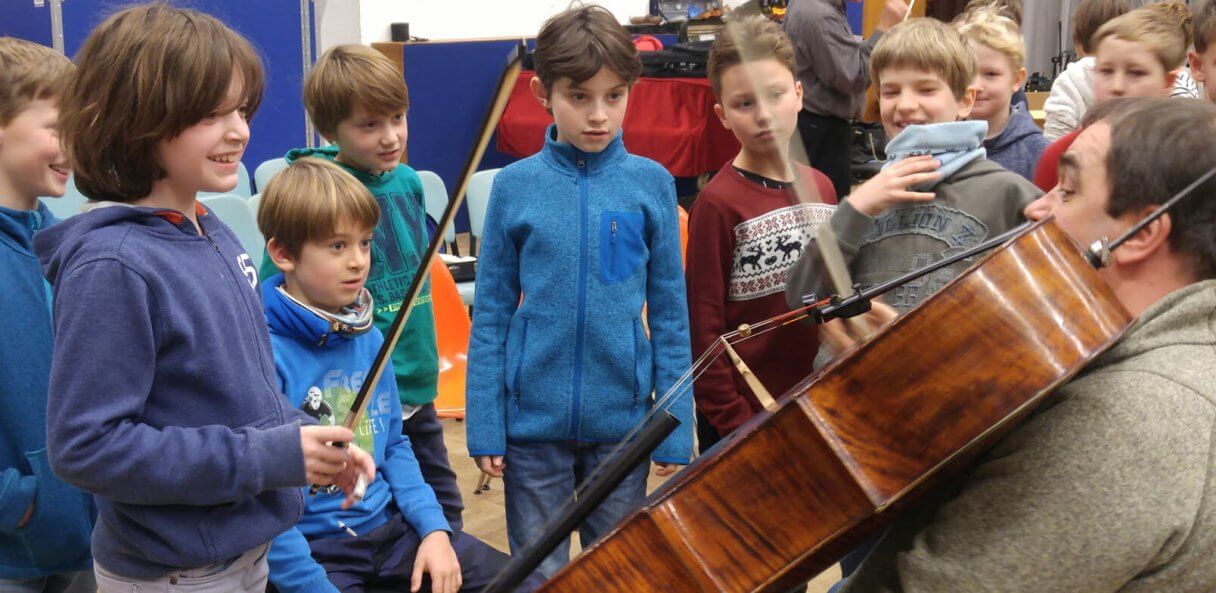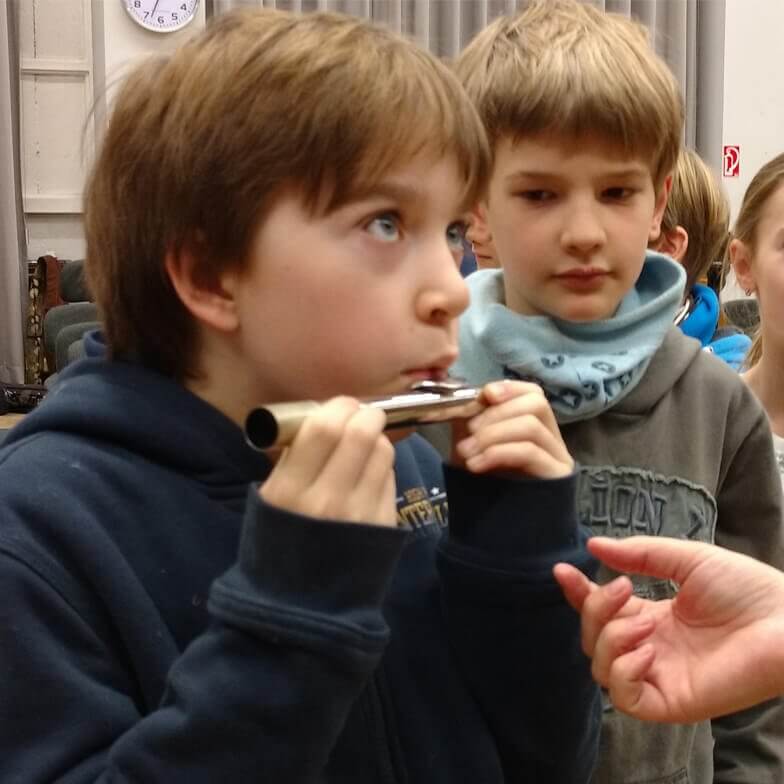 Attending Rehearsals
Witness the orchestra at work, up close and personal
For Elementary School Classes:
What is a viola? How does a trumpet actually work? And what does a conductor do anyway? These and other questions arise when children visit a rehearsal of the Munich Symphony Orchestra.
The morning begins with a 15-minute introduction before the children listen to 45 minutes of rehearsal. Then there is time to ask questions and exchange observations. In the end, our musicians will help kids try out individual instruments!
Depending on the age and knowledge level of the children, details of the visit can be modified.
For Secondary Schools:
How do you become a musician? How are rehearsals organized? How long does it take until a work can be performed in concert?
Secondary school students can look over our musicians' shoulder during rehearsal.
After a short introduction, the group of students attends an orchestra rehearsal for approximately 45 minutes. Afterwards, there is time to process and interpret what they have heard, in conversation with each other, together with the accompanying teachers and a guide from the orchestra. Afterwards, further questions can be asked in conversation with our orchestra musicians. 
You are interested in attending a rehearsal of the Munich Symphony Orchestra with your class?
Just drop us a note!
education@muenchner-symphoniker.de
Due to high demand, we ask for your understanding that we cannot fulfil every request.