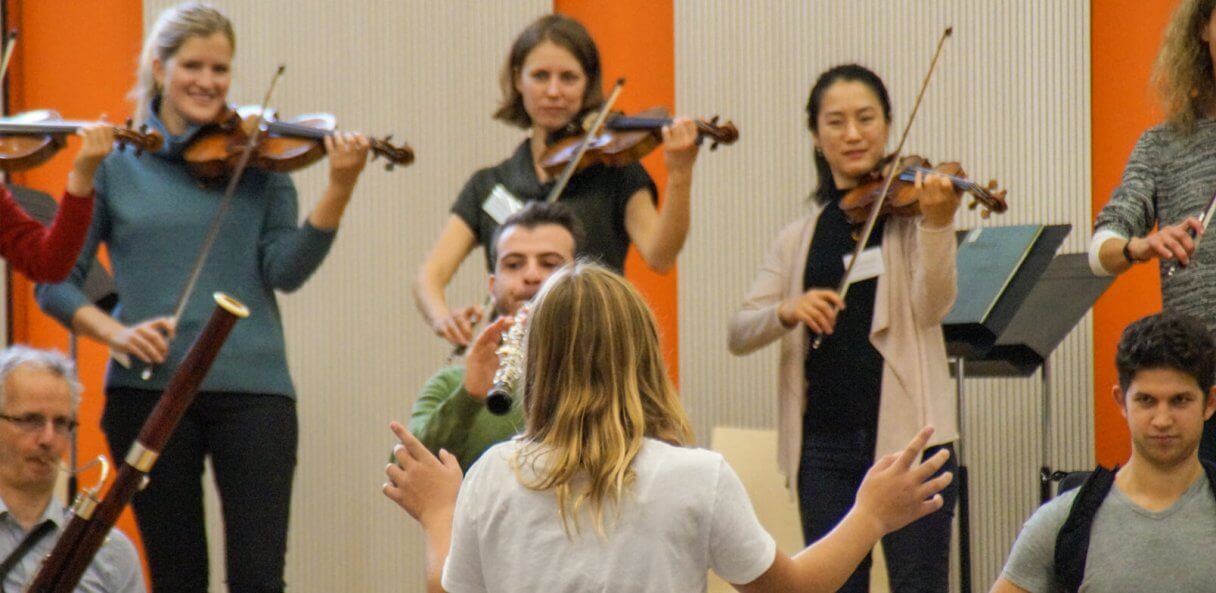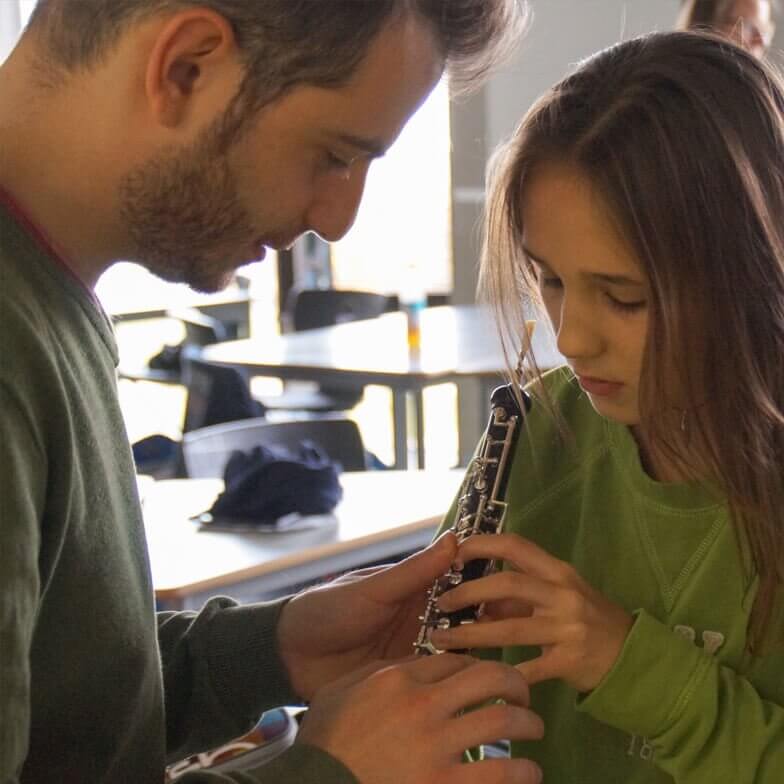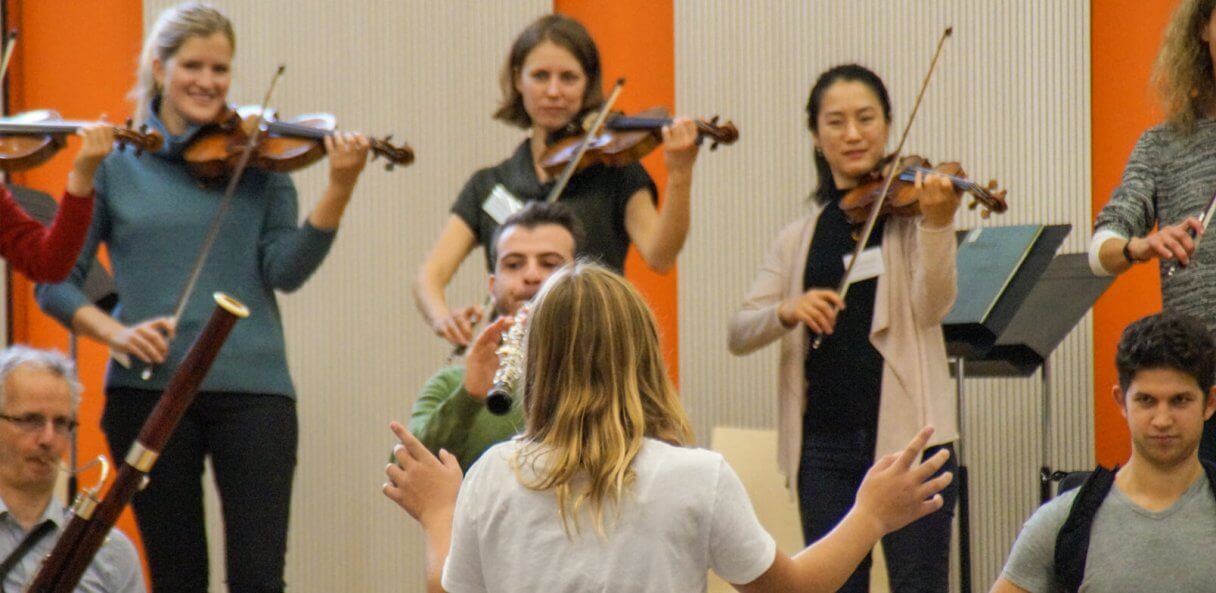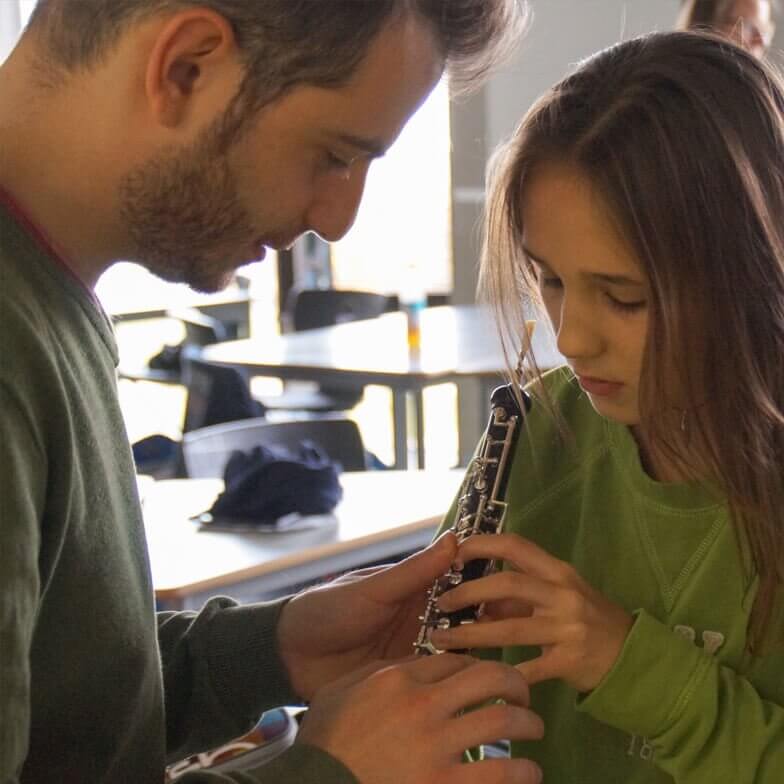 School Programmes
Unique Insights into the Orchestra's World
The Munich Symphony Orchestra offers secondary schools, kindergarten or other educational groups the opportunity to get to know the orchestra better over a longer period of time. Working closely with the teachers or educators, a concept is tailored to the group, giving the students a unique insight into the life and work of an orchestra. In addition to attendance at rehearsals and concerts, this can include school visits from musicians, instrument demonstrations, the conception of a programme book or a concert introduction, and – if possible – an exclusive concert of the Munich Symphony Orchestra at the school.
The goal of the partnership is to allow the students to learn about instruments and classical music in a hands-on way. Music is fascinating – and a close partnership is the best way to experience it!
We are delighted to extend our school partnership with the Gymnasium Trudering during the 2018/2019 season!
Please contact: